The constitution of a local monitoring-evaluation committee jointly with central and local water authorities made the negotiation with farmers easier, especially concerning the installation of a drainage system and a solar pumping station.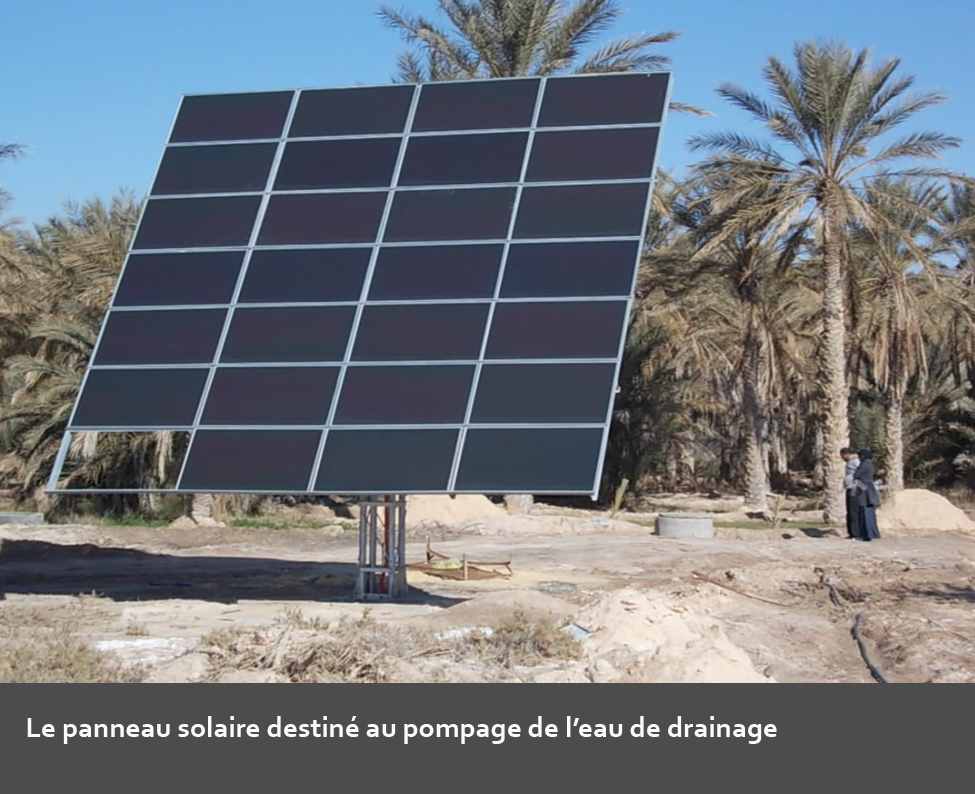 The results obtained assert the efficiency of the installed drainage system and a decrease in the amount of salt in soil is estimated. The fellow-up of the drainage water salinity evolution was carried out by taking samples through inspection pits.
The salinity of drainage water before the installation of the drainage system was very high (reaching 10.66g/l). After installing the drainage system, water salinity decreased significantly to attain about 6g/l and remained stable for the four first months. It is estimated that this salinity would further decrease to reach a stable level according to irrigation doses.
For the evaluation of soil salinity, a number of soil samples were taken at different depths and salinity was measured before the installation of a drainage system. The obtained results show that soil Salinity before the installation of the drainage system was very high.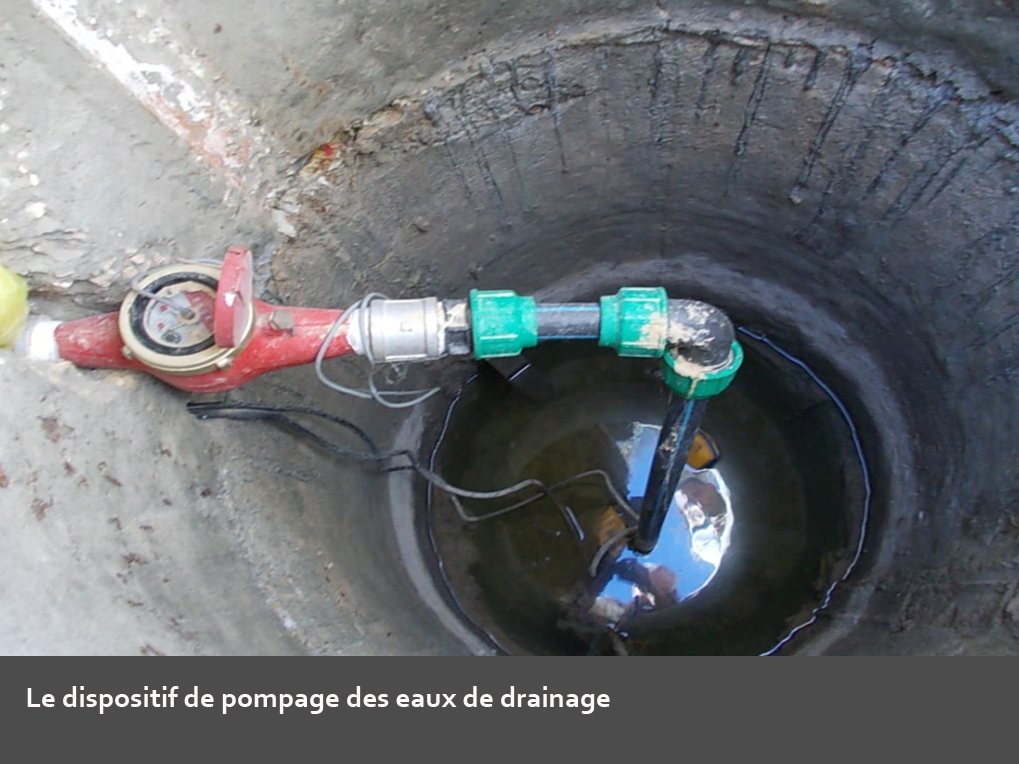 Samples distributed over the entire pilot surface and located in the vicinity of the installed piezometers in five points of different depths, were taken for three times after the installation of the drainage system. The obtained results show that the electrical conductivity difference between the different withdrawal points and different depths is not significant. But, the difference between the electrical conductivity of soil before and after drainage is highly significant. This analysis shows that with an efficient and functional drainage system, two consecutive irrigation rounds allow an efficient soil washing.
The aquifer level decreased of 40 centimetres. The fellow-up of the aquifer's level evolution and the volume of drained water was not possible as soon as irrigation activities were suspended due to the collapse of Jedida forage.

The hydro-agricultural (drainage) and agricultural components of pilot 5 were implemented. The solar station used for drainage water pumping and evacuation was installed and the obtained preliminary results were positive and encouraging.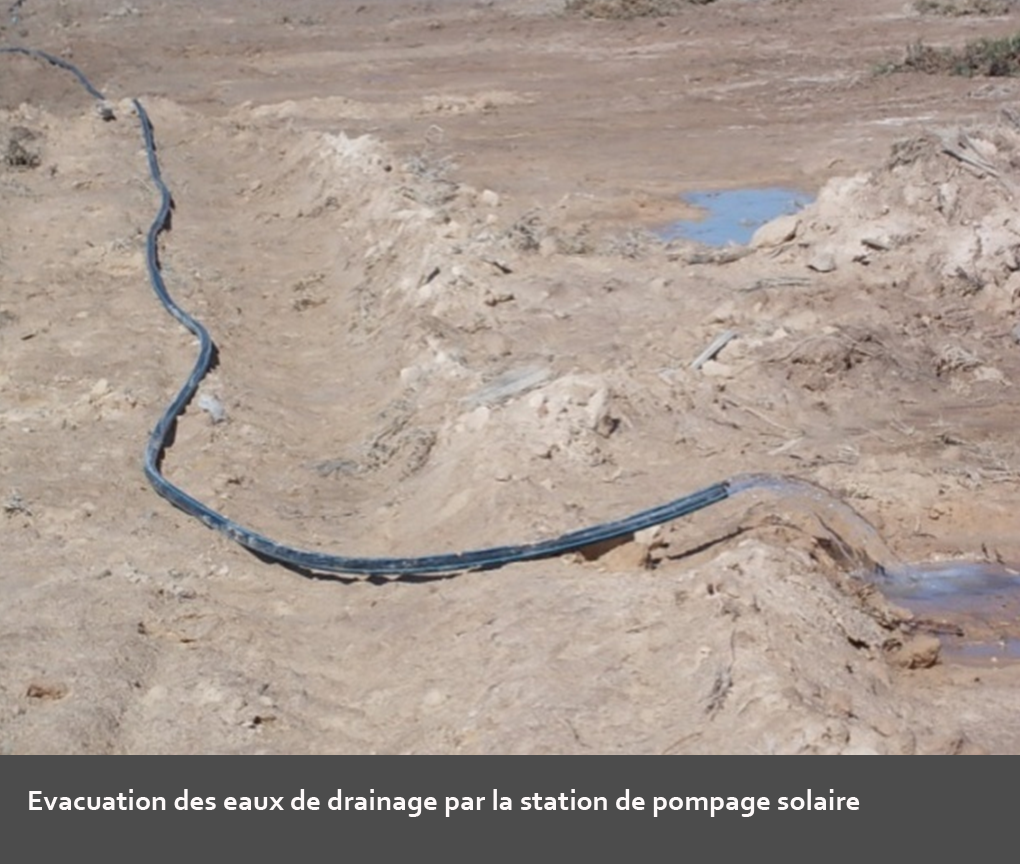 The collapse of Jedida forage resulted in the damage of the annual crops implemented in spring 2012 (as it was no longer possible to carry out the irrigation activities). Water authorities called for a quick re-establishment and reconstruction of Jedida forage given its importance for irrigation.
Despite all the encountered difficulties and especially the difficulty to find an entrepreneur who has the technical ability to dig a well of 950m containing aggressive geothermal hot water, the DGGREE efforts to mobilize financial resources to re-establish the collapsed forage was successful. The pilot's activities will be carried out after the reconstruction of Jedida forage to provide water supply for irrigation.