First cultivation campaign
The first cropping season included cucumber, zucchini, pumpkin, sweet pepper, eggplant, tomato, and chili pepper (see picture below).
All crops were grown but unfortunately not all of them survived. For instance, the pumpkin was a victim of a virus attack which cost the loss of the entire harvest (10 tons). The tomatoes harvest was partially damaged due to excessive heat and sunburn. The same damage happened to the sweet pepper harvest.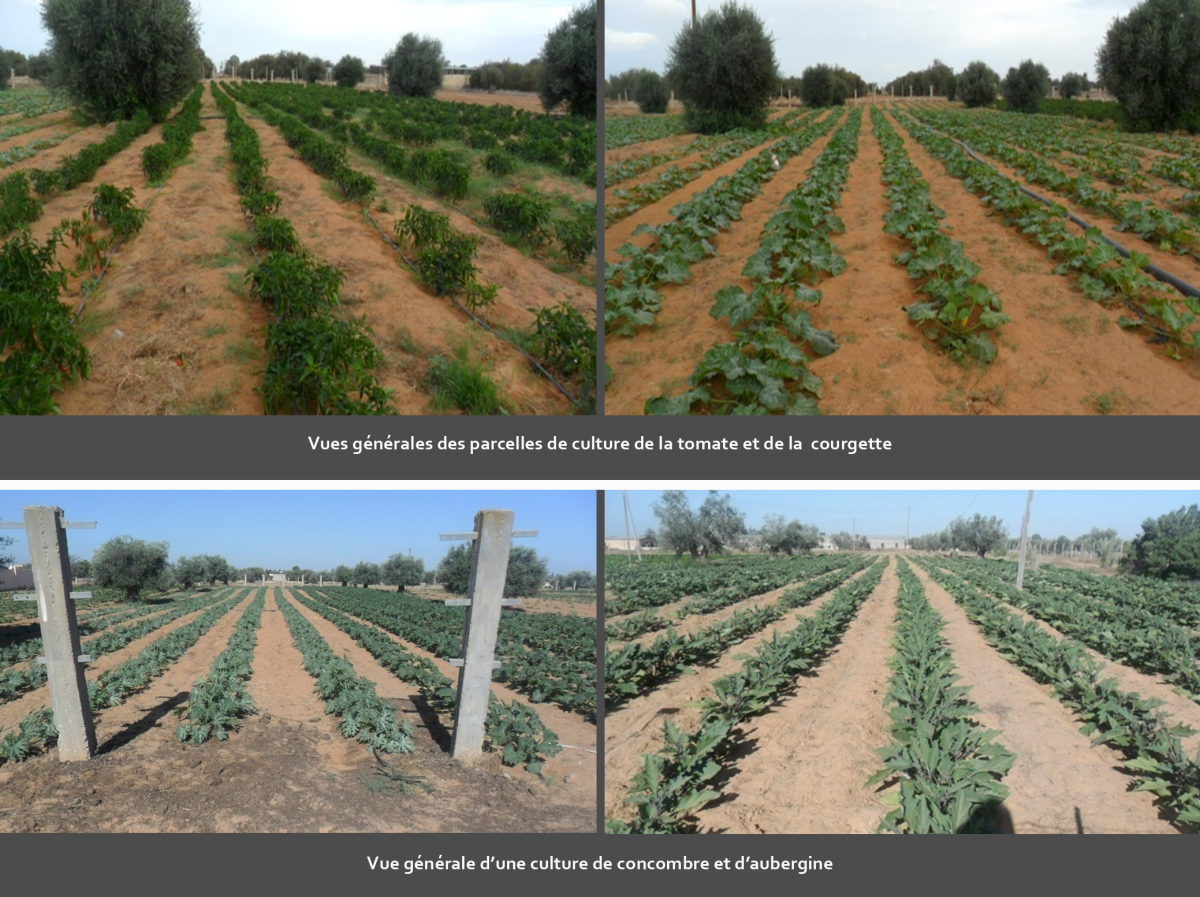 The farmers had to postpone their first cultivation campaign due to the extreme harshness of the 2012 winter season. The high temperature of the 2012 summer season resulted also in the loss of a big part of the crops harvest. Hence, the first cropping season did not register any financial benefit but was not negative. The total loss amounts to 15 000 Libyan dinars, which could have been the profit of this pilot. This loss comes to consolidate the rule established by the SASS project not to extend cultivation of crops after May (June at the latest) as growing crops during short and fresh seasons helps reduce the need for irrigation and avoid exposure to summer heat waves.

Second cultivation campaign
The crops implemented during the second cultivation campaign (October 2012-June 2013) included mainly cabbage, cauliflower, tomato, melon, and cucumber. Transplantable plants were grown in nurseries.
The second cropping season enabled the assessment of the financial situation of the two consecutive cropping seasons and the conclusion of necessary recommendations.
Despite the delay in the pilot's implementation due to the events that occurred in Libya in 2011, this pilot was fully implemented. The intensive farming system irrigated with brackish water was successful and yielded excellent technical results during the first cropping season. A similar farming system was carried out during the second cultivation season.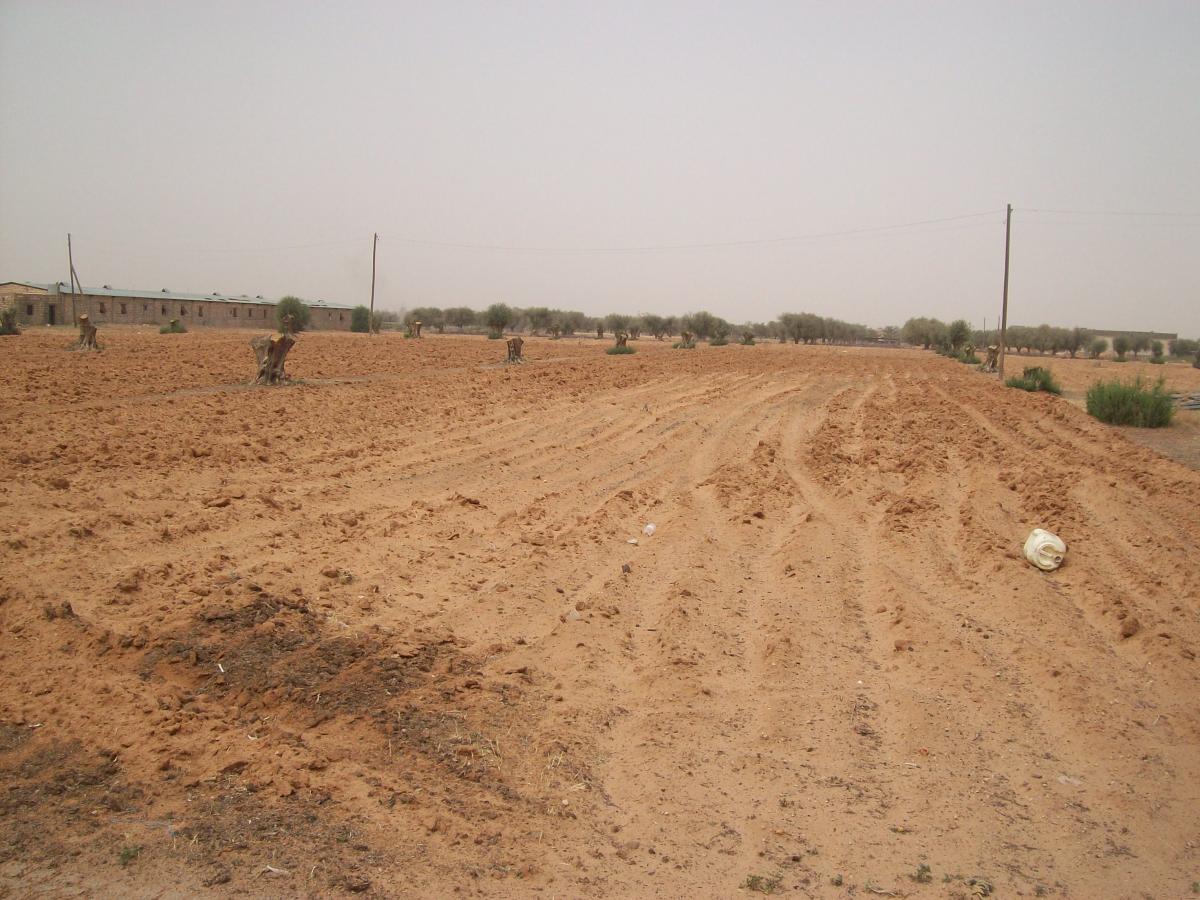 Agricultural Results:
An increase in the agricultural production and a better agricultural performance of the pilot farm compared to neighbour farms;
A better quality of products and an increase in the marketable products percentage, which made marketing faster and with considerably high prices.

Environmental Results
Soil salinization: taking into account the sandy texture of soil and the moderate salinity of irrigation water (1.7g/l), soil leaching was easy through conducting two washable irrigations at the end of summer (September).

Economic Results
Total revenue on investment: 60150 LD (50125 USD)
Total expenses: 26250 LD (21875 USD)
Total gross profit: 33900 LD (28250 USD)
Gross profit/ha: 12509 LD (10424 USD)